Abacus Accounting Solutions is a Non-CPA accounting firm specializing in small business. Although we are based in Northern California, we have the ability to support businesses anywhere in the United States. We are family owned and operated, and will always remain this way. Our team is growing, and with that growth comes diversification and increased expertise. Our extensive network of professionals is always at your service to support your business.

Abacus Accounting Solutions specializes in small business management. Small business accounts for more than 80% of all operating businesses today. America is driven not by the big guys, but by you and I. And small business today needs a knowledgeable partner to help guide them through some of the more arduous tasks, such as finance, human resources, and taxes.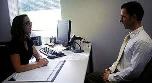 Although we specialize in small business, we also serve the individual community by providing customized services to help you wade through the ever changing financial environment. Whether you need help planning and budgeting, just changed jobs, or even changed tax brackets, we can help you.

Abacus Accounting Solutions brings more than 40 years of business experience to the table. We have experience in fields such as hospitality, retail, wholesale, distribution, not-for-profit, and much more. We can help you with tasks from simple to complex, and provide insight that comes from years of experience both at the top and on the front lines.

Abacus Accounting Solutions provides services at all levels, from one-time projects to long-term support and operational management. And we'll tailor our rates to your needs. No job is too big or too small.


When it comes to small business management,
Abacus Accounting Solutions sets the standard.
Check out our services, and let us know how we can help.

(916) 644-0776 (936) 235-3770
California Texas